Natural Ventilation Systems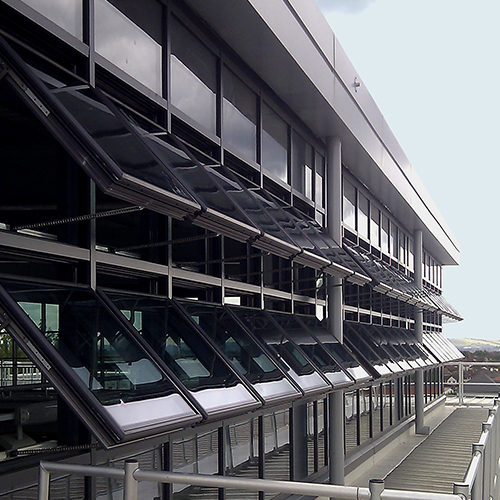 Health sector buildings rarely require large circulation spaces; instead, smaller areas with steady low volume traffic streams are needed, feeding many smaller consulting rooms or wards. Such buildings are often described as 'mazes' by those who visit them.

Such buildings are usually deep plan and require central courtyards to provide additional natural light and ventilation; corridors often surround inner courtyards sometimes with glazed internal screens leading towards or offices. Large atria are less often used except as entrance spaces on larger hospitals. Adaptive natural ventilation systems can be standalone, or can be integrated with Building Management Systems (BMS). Both approaches ensure that natural ventilation strategies remain flexible and can be adjusted to the particular needs of the patients and staff.

Automated windows can be programmed to open proportionally in separate zones, when CO2 or temperature levels reach agreed set points. Local override switches give manual operation, allowing medical staff to make adjustments. With these and other inputs, a healthy environment is assured.